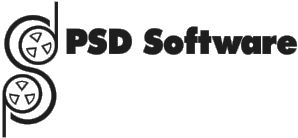 Thank you for considering PSD Software for your Information System need.
PSD Software can provide you with custom solutions to unique problems. We have the expertise and the people to bring success to your every endeavor. Be it the design and implementation of a single application. The development of a complete system custom solution. Or the augmenting of your work force to accomplish the clearing of a back log. We offer contracting personnel on a contract-to-hire basis, in a try them before you hire them opportunity.
Feel free to browse around.